Camping Neumuhle Luxembourg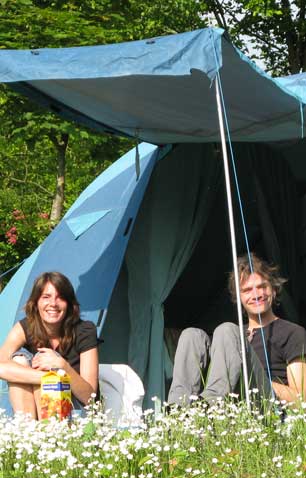 Camping Neumuhle Ermsdorf, is a 4 star family campsite in the Mullerthal "Little Switzerland" of Luxembourg.This camping is one of the finest campsites in a beautiful walking area along the river l'Ernz Blanche. The site has a play castle, swimming pool and beautiful views. You can bike, mountain biking, kayaking, and hiking. New is geocaching in the immediate vicinity of the campsite.
Camping
Camping Neumuhle is located at the center of Luxembourg. Near the town of Diekirch in Ermsdorf. The Mullerthal offers beautiful rock formations and views. The area known as Little Switzerland, is not for nothing. The best comes into its own during walks. What prevails is the beautiful green of the hills and the calm surroundings are.
Animation
Our recreation team looked after in the high season every day, except Sunday, a complete program for young people up to 14 years with sports and games. By including child's disco, crazy games, table tennis, crafts, too many to mention. With karaoke, table tennis, billiards, etc with extensive evening entertainment we entertain the adults. There are no disco on site conditions to ensure the nightly rest.
Rental
For rental we have three luxury residential caravans and chalets. There are 2 cabins that are 4 persons. The caravans are for 5 people and the chalet for 4 persons. In the caravans's are no pets allowed.